Task Management is the ability to create reminders for tasks.
There are many instances when a team member needs to complete a task in the future. Staff may create task reminders to complete or update quotes, send ID cards, complete an onboarding process, check in prior to renewals, etc. These tasks may not always be completed by the team member who made the sale, as there are different departments in many insurance agencies.
A single task can be created for a specific household from the sidebar in MVP.
OR
From the Tasks menu at the top of the households's quote sheet (where Important Notes, Calls, Existing Policies, etc. are).

In the Tasks menu you will see both Active and Completed.

Active: All tasks that have not been completed, sorted by date. This is where you will find any tasks that are due today and all upcoming tasks.

Completed: Tasks you have marked as completed
Create a New Task:
1. Click the Add Task button

2. Type in the subject of the task (ex: Send ID cards)

3. Select the Due Date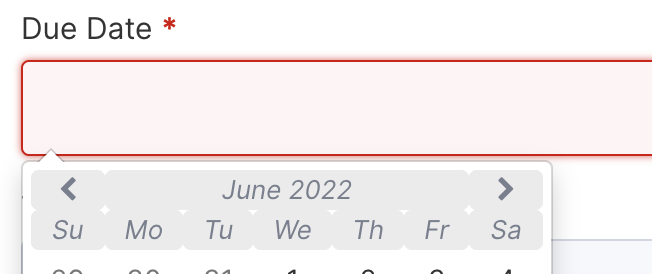 4. Choose who you are assigning the task to (whether it be yourself or another staff member)

5. Enter in any additional information needed for this task

6. For tasks being created from the sidebar - If you would like to associate this task with a specific household, you can check the box, then search for the specific household this task should be completed for.

7. Click Save Task at the bottom right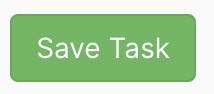 You will now see this task under Active on the Tasks screen!
Note: If you need to see tasks assigned to other staff members, you will need to choose the staff member from the Task Assignee drop down to view their active tasks.
Active Task Options:
To make changes to an active task, click on the 3 dot menu all the way to the right of the task.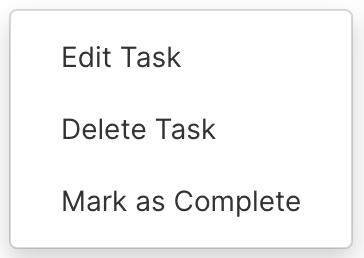 Here you will be able to edit, delete, or mark the task as completed.
Completed Task Options:
To make changes to a completed task, click on the 3 dot menu all the way to the right of the task.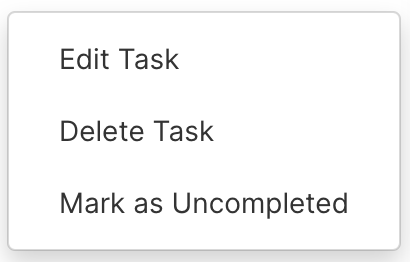 Here you will be able to edit, delete, or mark the task as uncompleted (which will move it back to your active tasks).


Tasks in Workflows
You can add a task action to a Workflow.


Give your task a title and description. Then decide who the task should be assigned to every time this workflow gets assigned (the owner of the household or a specific staff member), and select the time unit for when you want this task to be assigned.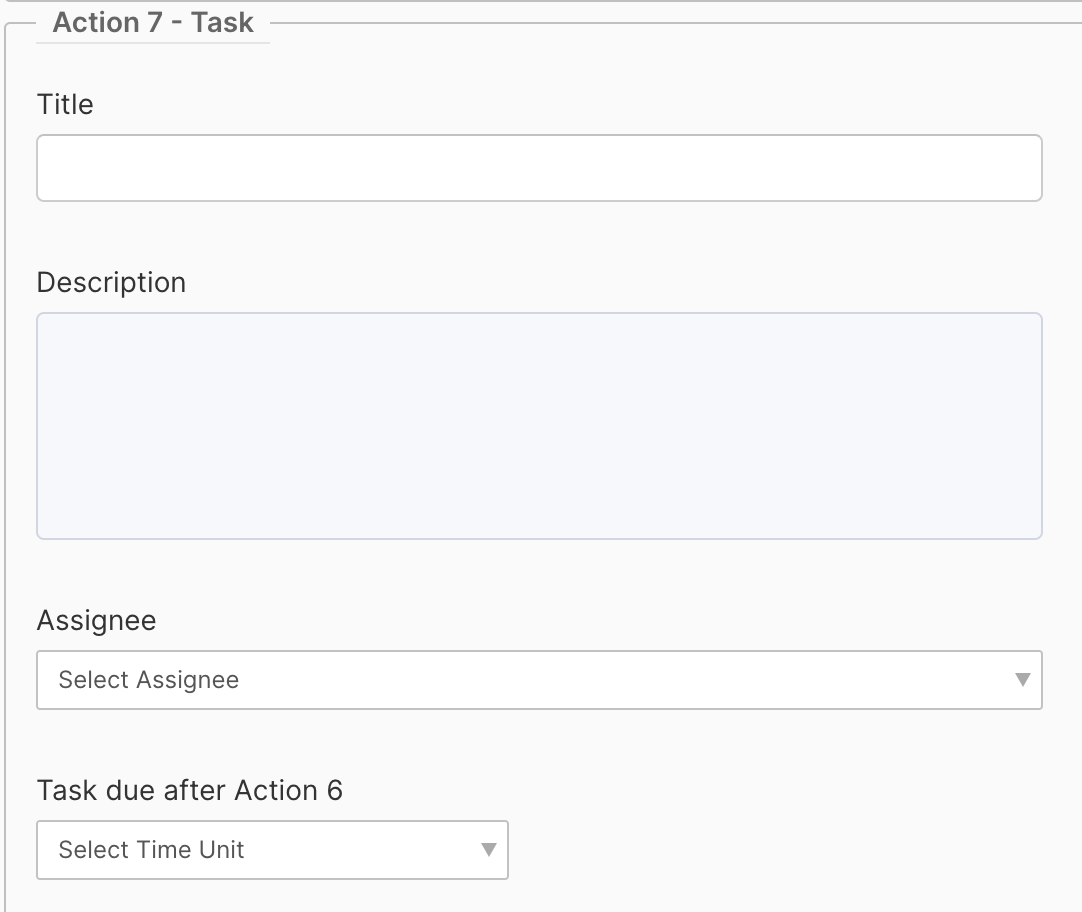 When it is time for the task to be completed, the task will appear at the designated time for whomever the task is assigned to. The next action will continue at its designated time whether the task has been marked as completed or not.