What is this feature?

If a household requests to be put on the DNC list, you are able to mark them as DNC so that you do not make contact with them by phone going forward, unless the household revokes this. This feature differentiates from marking someone as "cold" (Dead/Bad Lead) in MVP.
DNC is on a per phone number level, not per household.
*Note for Farmers Agents only: When you see a contact with red DNC - this means the phone number is already on a DNC list. (Even if a contact is flagged as DNC, MVP still has the ability to contact them, it's just advised not to do so)
How it works:
You will see a check box below each phone number that says "Mark as DNC". You can see this box on the call view page when you expand the household member, as well as on the details page.

I
Once you check the "Mark as DNC" box, you will need to confirm that you want to mark that phone number as DNC. You will also have the option to remove the household from your call view pages.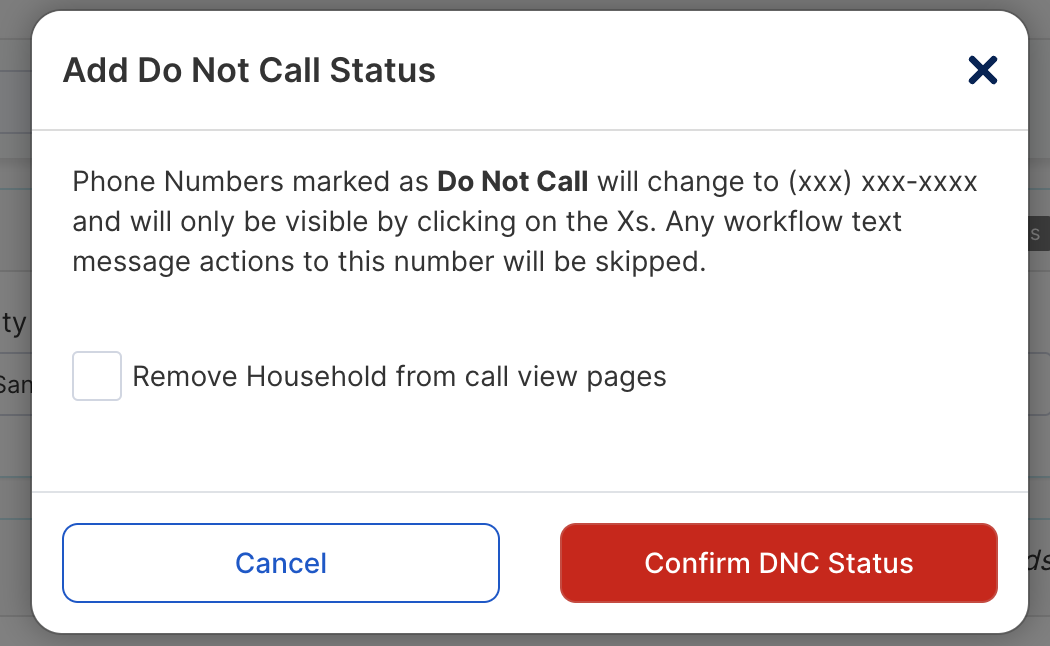 If you choose to remove the household from your call view page you will only be able to find them by using the search box or by the DNC report accessible to the agency owner on the "Reports" page.
Once the DNC status has been added to a phone number, the phone number will appear as xxx-xxx-xxxx and will only be visible by clicking on the x's. Any workflow text message actions to this number will be skipped. There will also be a note left in the household history.

Unmarking Do Not Call
Uncheck the "Mark as DNC" box.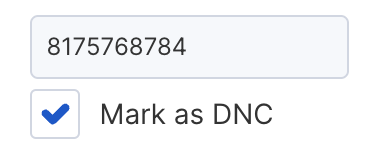 Confirm you would like to remove the Do Not Call Status.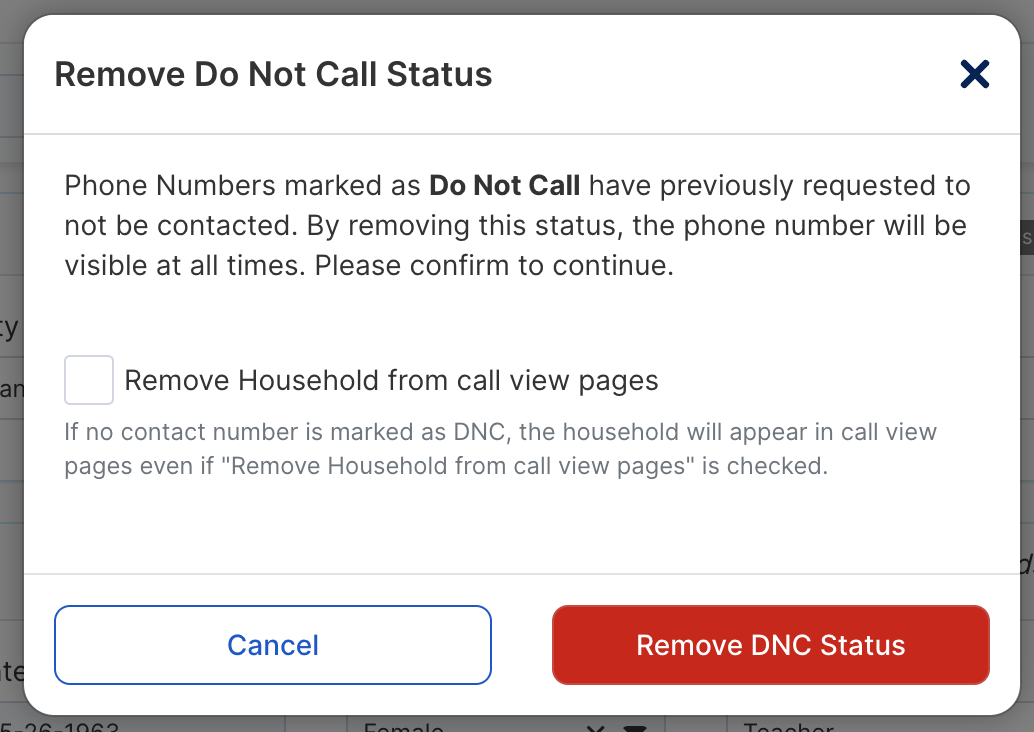 Agents, learn how to access your DNC Report HERE