Adding in an Auto Quote
You can check out the video here.
Start an Auto Quote
From your list of Leads or Prospects in the Agency MVP Sales Funnel, click the Details link on the far right to bring up the details page for that Lead/Prospect. Alternatively, you can use the search function in the top right corner to quickly find your Lead/Prospect and access their details.
Note: If you are adding a Lead and have finished completing the Household Member, Auto, and Home details, you can continue creating the quotes.
Scroll down to the Quotes section on the Details page
If the Auto tab is not highlighted, click it to bring up the Auto quote section
Click the Add+ button next to Competitor Quote
Enter Current Carrier (Competitor Quote) Information
IMPORTANT: If there is no competitor quote info or you do not know the competitor quote information, select "Do Not Know" and continue to enter Your Quote information.


If a Current Carries exists:
Select the Current Carrier of the Prospect from the dropdown menu.
If the Current Carrier is not shown, click "Other" and type in the name of the carrier in the field provided.
Enter the Prospect's current renewal date, policy term length, payment plan and premium information for their existing policy.
Enter the Prospect's current coverages.
Enter the Prospect's current Comprehensive, Collision, Towing and Rental Car coverages for each vehicle. TIP: Not every policy has the same coverage. Only fill in the coverages that apply to this specific policy.
Enter Claim Information
IMPORTANT: Only add claims that affect underwriting. Do not add Towing, Glass or Fault Free claims.


Click the Add+ button in the Auto Claims section
Select the vehicle involved. If the vehicle is not listed, just pick one.
Enter the claimant and the claim date
Check At-Fault or Disputed
Click the Done button to save the Auto claim
Repeat the process for any additional Auto Claims
TIP: Agency MVP only uses the Claim Date although you must choose a claimant and a vehicle.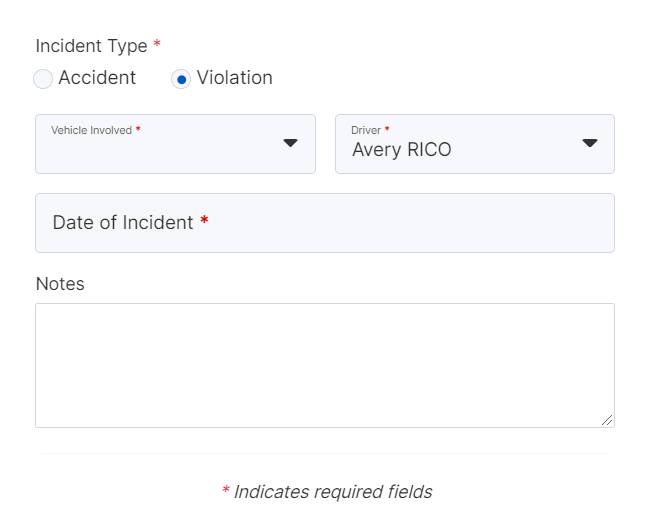 Enter Your Quote Information
Your quote information needs to be entered into MVP manually.


Click the Add+ button next to Your Quote to enter your quote information
Select the Quote Carrier, Effective Date, Policy Term, and Draft Date
Enter the Payment Plan and Full Term Premium. If additional payment options are desired, click the Add+ button to create additional options.
Entered the Quoted coverages, each of the Individual Vehicle Coverages & Endorsements chosen.
TIP: Set your Default Quote Values to shorten your data entry time.