Marketing Sources are used to track your Return on Investment. These sources will also appear on your Marketing Report.
To create a NEW Marketing Source, within the details page of a household, click in the yellow Marketing Source box [found below the Important Notes box].

Begin typing the name of your source, and when you are done click the ENTER button on your keyboard [to create the new Marketing Source].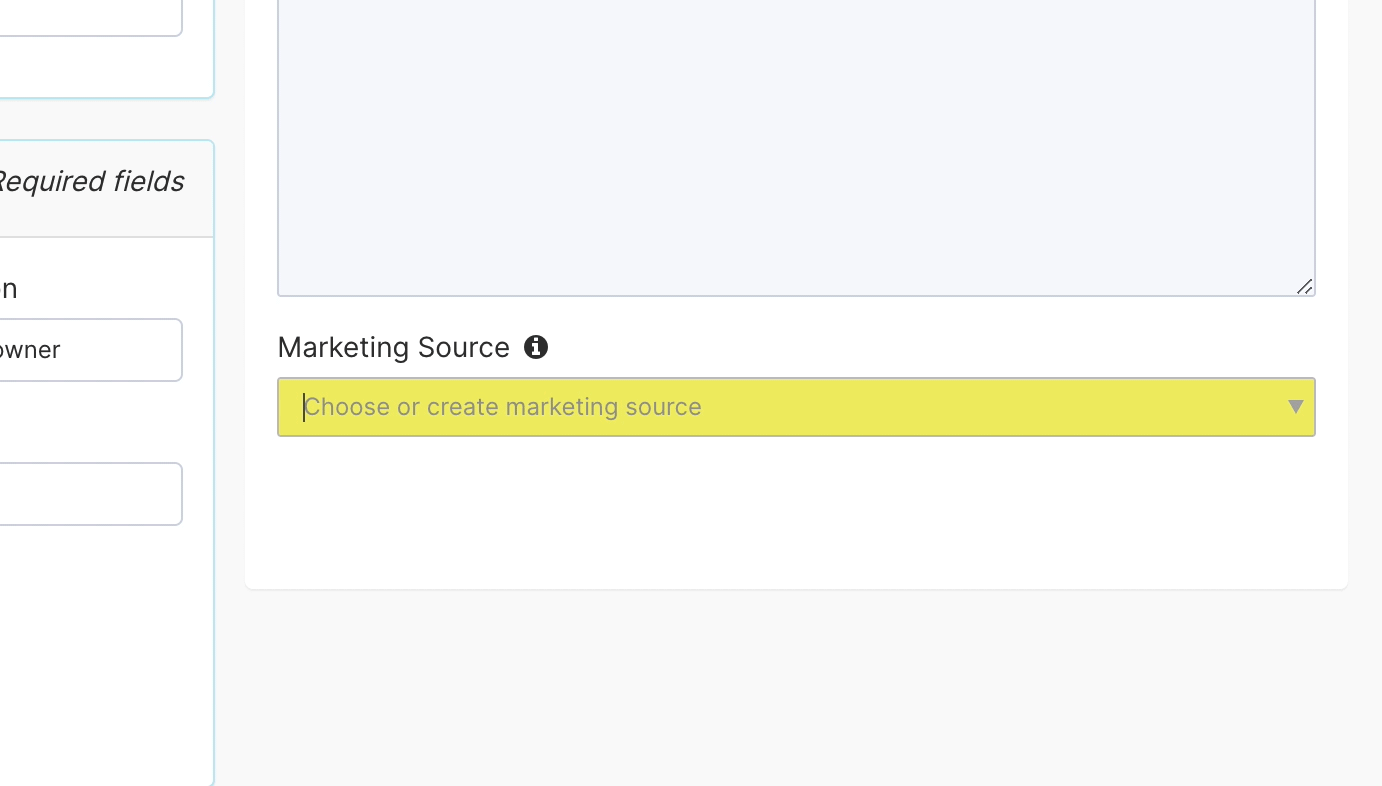 *Note: Internet Leads coming in through the API will automatically create their own Marketing Source for you. Ex: Everquote, QuoteWizard, etc.
Tips for creating Marketing Sources:
Remember this is what will show on your Marketing Report, so make it as detailed, or as generic as you'd like.

While a household can have multiple Marketing Sources, the Marketing Report is based off of the FIRST Marketing Source.

If you have multiple referral partners from the same company, add their name to a Marketing Source instead of creating two separate Marketing Sources (ex. "United Mtg - Sarah")

Make sure it is specific to where your lead came from.

Create a source that you will understand the name of when reading your reports.